How to get to Shinjuku Station from Tokyo Station Shinkansen ticket gate
What kind of method is there?
I will introduce it in detail.
How to go by train
There are 2 ways to get by train.
◆Directions by JR Chuo Line
Or
◆Directions by Marunouchi line
I will explain in detail on these two methods below:
How to go by JR Chuo Line
When going to Tokyo with Tokaido Shinkansen or Tohoku Shinkansen etc.
The ticket is"departure station → Tokyo (within the district)"
There is no need to re-purchase a ticket.
In the ticket gate, we pass through two sheets, a ticket and a express ticket
tickets only will come back.
I will accept it
"Landscape to change from bullet train to JR conventional line"
Please watch the following video. Do not forget to pick up this one ticket coming out. You need this to ride locally.

There are up to line 10 of the conventional line
The closest thing from the bullet train connection port is line 10
And then we will walk in the order 9.8.7 .
Go Head towards Tokyo Station Chuo Line (lines 1 and 2)
Please watch the following video.

The JR Chuo Line is the height that rises to the third floor.
From bullet train ticket gate to JR Chuo line
The transfer time is 10 minutes
Because Tokyo Station is the first station for Chuo Line,
From either line You can get on from
From Tokyo Station in about 15 minutes on the Chuo line
We will arrive at Shinjuku.
Train ride is 15 min. Fare ¥200 (free when coming from Bullet train)
How to go by the Tokyo Metro Marunouchi line
1・Please walk in the central passageway
2・The central aisle advances steadily in the direction that the number of the number line decreases
3・There is such a shop on the way



4・I will cross the 1st and 2nd line



5.The left side of the photo is the Marunouchi central gate ticket gate


6.The right side of the photo is Marunouchi underground central entrance

7・Go to Marunouchi underground central mouth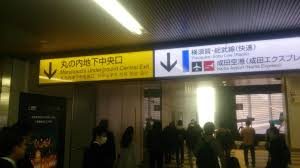 8・There is a descending escalator / staircase



9・Please go down that escalator
10・There are automatic ticket gates when walking down for a while
11・Please leave the ticket gate and walk straight
12・There is a wicket of the Marunouchi Line ahead of 50 M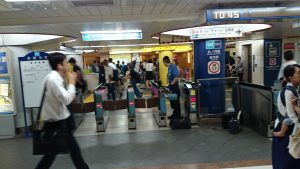 From Shinkansen ticket gate to Marunouchi line
Please watch the following video.

Please get on from platform No. 1
The 9th station is Shinjuku Station
The boarding time is 20 minutes. The fare is 200 yen.
It will be the last
The recommended way is to go by "JR Chuo Line".
Shinjuku station has many exits.
Ticket gate is
· East entrance
· Central east entrance
· West entrance
· Central West entrance
・South Exit
· New South Exit
There are so many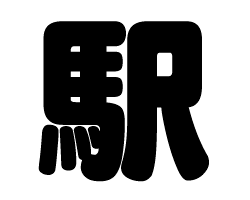 【東京アクセス】について
東京に来て圧倒されてしまうのが出口の多さです
主要な観光名所や主要駅へスムーズに行くことが出来るために
地下鉄・私鉄への乗り換え方法をこの記事で事前に確認して
お役に立てられることを目標にしてます。
出来るだけわかりやすくするために
写真だけでなく動画も盛り込んでおります。
東京はいかに人の多さで移動が大変であるかというのを実感していただくために
日中の人手が多い時間帯に敢えて撮影いたしました。
見た目がお見苦しい点はご容赦下さい。